Featured Fascinators & Hats
---
A little about Chanix Millinery
I get asked all the time where the name Chanix comes from; its actually the cha from RaCHAel and the nix from NIXon combined.
About me
I have always been crafty as a child, selling scrunchies and friendship bracelets at school for sweetie money. I did this under my Chanix name.
When I first started making fascinators, a friend joked about CHANIX being open for business again and it stuck.
I've since sold 100s of hats and headpieces from my small business in Scotland, all across the world!
Learn more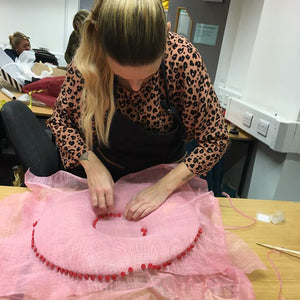 Fascinator Making Workshop
I'm passionate about my craft and I'm delighted to offer my millinery experience to others in workshops.
My next course is:
When: Sat 11th Jan 2020, at 10am to 1pm
Where: Lochgelly Centre
Price: £45
.
Book Now